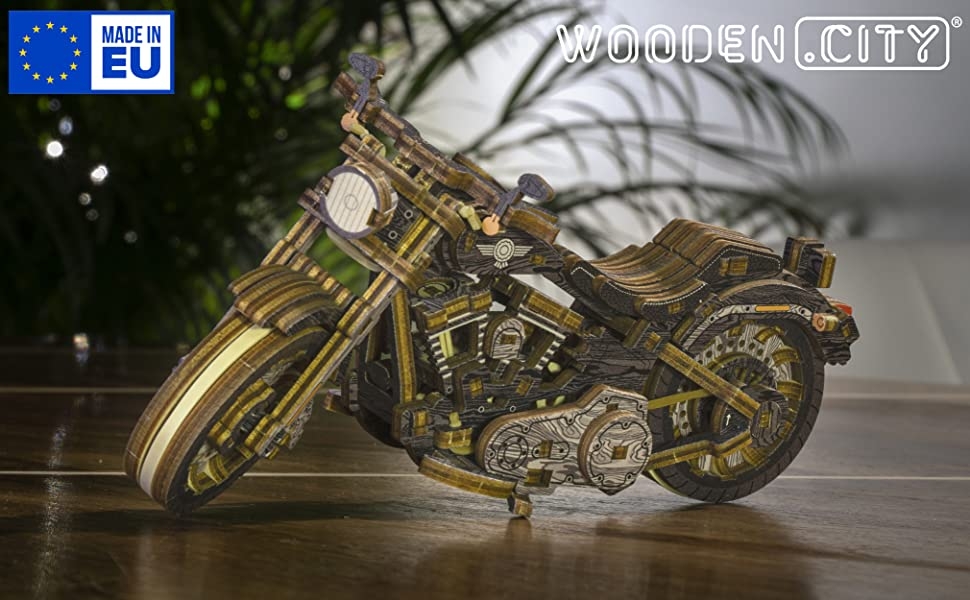 Cruiser motorcycles have a distinctive style with a long and low profile, often featuring chrome accents and large fenders. They are often used for touring and cruising on highways and open roads.
Motor Drives

The Cruiser is powered by a rubber band motor, which propels it for a distance of up to 1 meter.

Moving Pistons

Our product features an internal combustion engine with intricately designed moving pistons

Suspension

The front wheel of our product is equipped with a suspension system, which utilizes elastic bands to provide a smooth and comfortable ride.

Steering Mechanism

Our model is equipped with a highly responsive steering mechanism, which allows the rider to easily and accurately control the direction of the front wheel.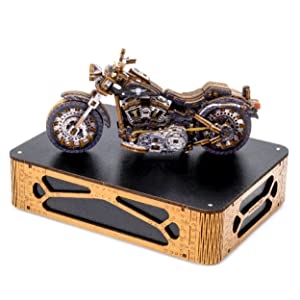 A FRESH LOOK AT MODELING
Our 3D puzzle is the perfect entertainment for those who enjoy the smell of fresh-cut wood and the satisfaction of assembling a working piece of art. With no need for glue or additional tools, this wooden mechanical model is easy to assemble and provides a sense of accomplishment upon completion.
Not only does this model make for a beautiful decoration on your desktop, but it's also a fun and interactive toy. Our "Cruiser" model is the "crown jewel" of our collection of self-propelled wooden models. Collecting our limited edition models brings the anticipation of assembly, the satisfaction of completion, and the joy of play.
Specifications
Model size: 7 x 2.4 x 3.4 in.

Number of parts: 168

Assembly time: 3h

No glue needed

High-quality product

Perfect present

Unique design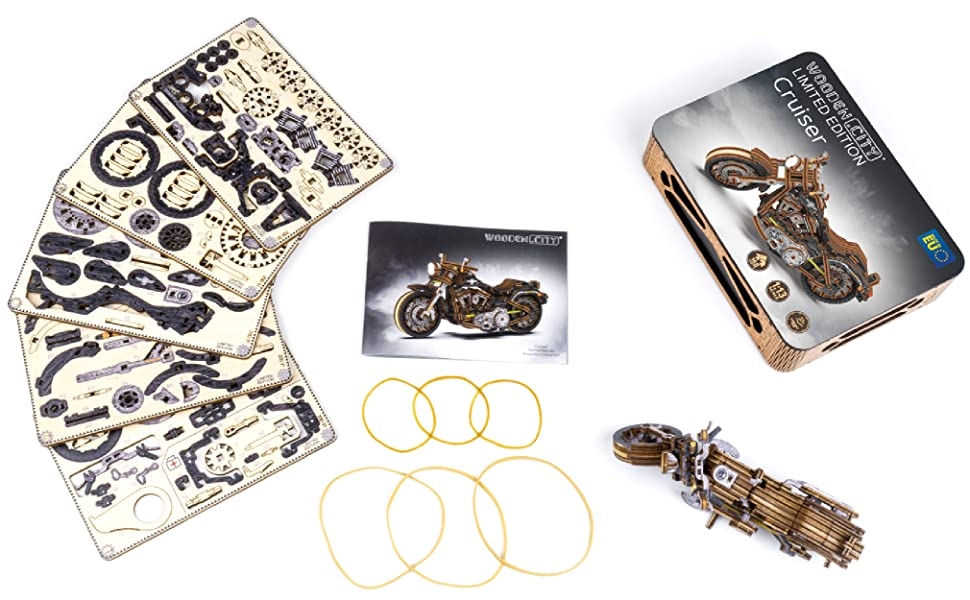 What is included in this amazing set?
In our set, you will receive tiles with frequent, from which the wooden model consists. Elastics for the introduction of the Cruiser in motion. Complete instructions in 8 languages to make the compilation enjoyable and understandable.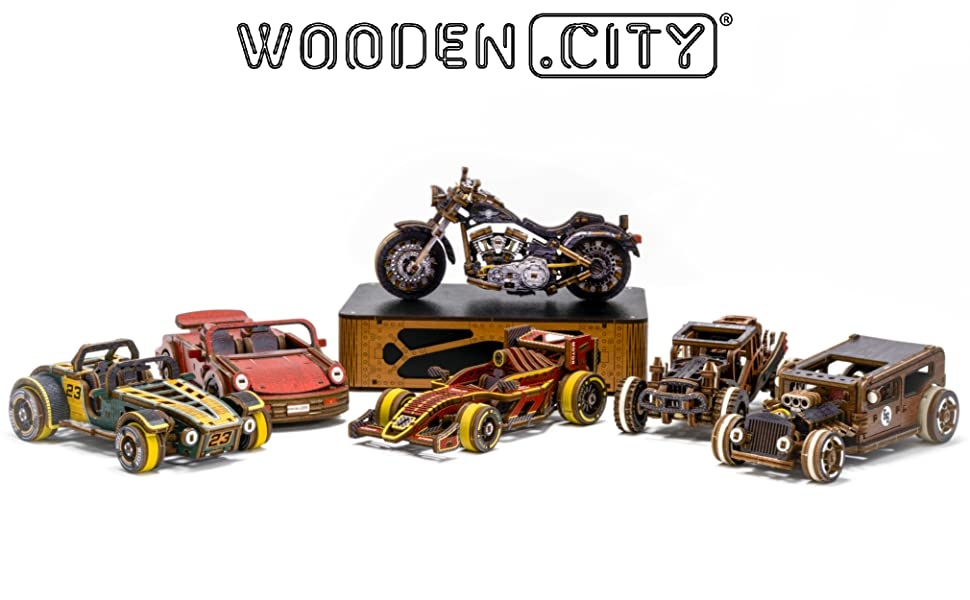 Still not convinced? Here are more reasons you should get this wooden 3d puzzle:
– Manufactured in Europe
– Comes in a beautiful wooden box
– We'll replace missing parts and broken pieces
– Beautiful design made by experts
Level up your modeling experience.