Gadgets at Your Fingertips.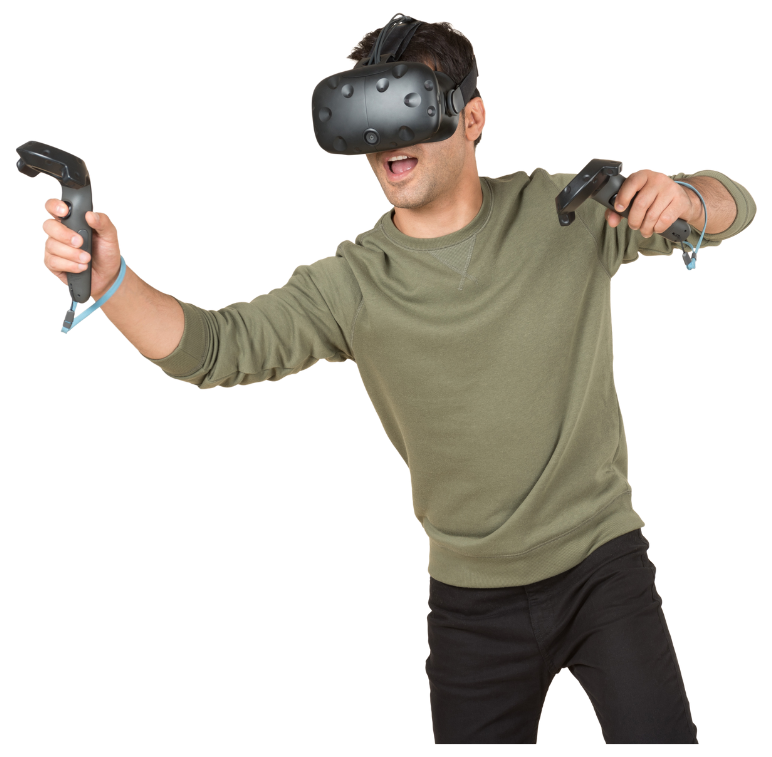 Fantastic Gifts for Men Women Who Have Everything: Tired of the same old gift ideas? Random mugs and other boring presents are a thing of the past! Our personalized gifts are perfect for any occasion; anniversaries, birthdays, Father's Day, Christmas, Stocking Stuffers, and Valentine's Day - they'll bring a smile to anyone's face. And, to top it off, all our cool gadgets come in a nice gift box with the words 'BEST GIFT FOR YOU' written on it.
All in One Tools: This 14-in-1 multitool features a heavy-duty mini claw hammer, Allen wrench, needle nose pliers, Phillips screwdrivers (PH1/PH2), wire cutter, serrated knife, screwdriver hole, slotted screwdriver (4.5mm), nail puller, steel file, bottle opener, knife, regular pliers, and slotted screwdriver, making it the perfect and essential toolset for Craftsmen and Women everywhere when working on home improvement, carpentry, and other DIY projects.
Portable Emergency Survival Tools: This multitool hammer survival gear tool kit is the perfect utility tool to have in your car for any emergency. Not only is it strong enough to shatter glass and cut rope, but it can also cut, pry, hammer a nail, twist screws, open fire hydrants, and saw wood. Buyers have called it a "must-have EDC multi tool" and "a cool gadget for men" - making it an ideal gift for dad.
Camping Essential Accessories and Gadgets: This camping multi-tool gear kit is perfect for outdoor activities such as camping, hunting, hiking, exploring, and adventure. It comes with a belt clip pouch, pocket kit, and is crafted from premium stainless steel for durability and rust resistance. Easily foldable into a grip, it's easy to hold and fits perfectly in a pocket, making it ideal for everyday carry and reducing load. It's the perfect tool to meet your needs indoors and outdoors.
Satisfactory Service: At all times, we strive to provide quality products and customer satisfaction. Should you find that the camping accessories hammer multi-tool fails to meet your expectations, please don't hesitate to reach out to us and we will do our utmost to guarantee your satisfaction.
Metal Fidget Infinity Cube: The Infinity Cube is crafted from premium anodized aluminum alloy and CNC-machined, composed of eight small cubes that can be rotated in any direction and angle. Hold in one hand and easily create any desired shape.
Perfect Gift Choice: Our fidget spinner, with its beautiful high-quality retail packaging included, makes the ideal present for any family member or friend.
Easy to Carry: It is simple, lightweight, pocket-sized, and fun, yet also effective for enhancing focus and prompting deep thought.
EDC Focus Toys: This is perfect for fidgeting, anxiety, ADHD, autism, staying alert, and other attention disorder issues such as nail biting, smoking, and leg shaking.
Rubik's Phantom: Innovation brings a new twist to the 3x3 Cube. Experience the Cube tiles transforming to reveal the color when touched, then try to solve the new Phantom Cube as its colors fade in and out with your heat.
Thermochromics Technology: Reveal the Phantom's colors with the warmth of your touch. Solve the Cube before it fades back to black! The optimal temperature for playing with this Cube is up to 79°F (26°C).
For Experienced Cubers: This Rubik's Cube puzzle is perfect for puzzle-loving adults and kids ages 8 and up, offering a challenging brain teaser and anxiety relief in equal measure.
Original Rubik's: Our toys and games provide a time-tested experience for both adults and kids. We offer puzzles, travel games, speed cubes, and other games specifically designed for adults.
Fidget Cube: Reduce stress with exciting fidgets designed for kids ages 8-12 and adults alike. Browse through our selection of fidget cubes and advanced fidgets, perfect for kids looking for an extra challenge!
Sleep Listening to Soothing White Noise: This sleep mask perfectly combines the latest Bluetooth 5.2 technology with 8 built-in relaxing white noise sounds. Enjoy natural sounds and get a good night's sleep without having to connect your Bluetooth.
Block Out Light Perfectly: This sleeping eye mask features full coverage and a unique design for the nose area, blocking out light to help you fall asleep without disruption. Its upgraded 3D contoured design features a deeper contour in the eye area, allowing your eyes to move freely without pressure.
Long-Lasting Battery Use & Timing: This Bluetooth sleep mask headset is equipped with a high-performance 240mAh battery that charges in a mere 2 hours, providing more than 10 hours of playback time – enough to last through the night. It also has a timer that can be set for up to 120 minutes, so that Bluetooth music won't disturb your sleep.
Bluetooth 5.2 Stereo Sound & Washable: Sleep Headphones provides true HD high fidelity sound with the latest Bluetooth 5.2 technology for superb sound quality. The headphones create a well-closed, immersive environment for your ears, and easily pair with Smartphones and Tablets. With an adjustable, high-quality speaker and microphone for hands-free and clear calls, and a removable Bluetooth module and wires for easy washing, Sleep Headphones are the perfect choice.
Escape Room in A Box Game: Discover the ultimate challenge with this escape room puzzle box. Unlock ciphers and symbols as you solve mind-bending puzzles, manipulate various mechanisms, and make logical decisions. No luck required!
2-in-1 Puzzle Box with Hidden Compartment: This pro puzzle box is the perfect gift for birthdays! It features a unique secret compartment measuring 1.3 x 3.1 inches, ideal for hiding money, jewelry, or other small gifts. With its intricate design and high-quality wooden construction, this brain teaser gift box is sure to bring joy to whoever receives it.
Over 60 Minutes of Puzzle Fun: This escape room in a box, featuring 63 separate parts and various mechanical puzzles, is sure to provide over an hour of stimulating fun. Perfect for puzzle box enthusiasts and escape room fans, the interactive and immersive experience will be sure to delight.
Reassemble for Unlimited Fun: This wooden puzzle box offers endless entertainment and can be reassembled with a new gift for family game nights or puzzles parties with friends. If you get stuck, the instructions in the box provide tips to help you escape!
Brain-Boosting Puzzle Game: Give your mind a workout and enhance your problem-solving abilities with this 3D wooden puzzle box. Ideal for adults and kids, this brain teaser will turbocharge your logic and problem-solving skills while providing a real mental challenge. Best of all, it doubles as a money puzzle box for cash gifts, making it an ideal present for any occasion!
A 3D pen set for kids is a fantastic tool to help them develop creativity and problem-solving skills. By using a 3D pen, children can bring their imagination to life and create unique and personalized objects.
Using a 3D pen set is not only a fun activity for kids, but it can also help them develop important skills such as hand-eye coordination and focus.
Using a 3D pen set can be an excellent way to help kids develop a better understanding of mathematics and measurements
Designed with no hot parts, completely safe for kids aged 6+. The Pen nozzle and plastic can be touched with no burn risks. Uses only the safest 3Doodler Start plastic filaments!
The Cruiser Motorcycle Building Kit 3D Wooden Puzzles are an exciting and entertaining way to build a scale model of a cruiser motorcycle with a V-twin engine.
The kit contains 168 interlocking pieces that are easy to pop out of the laser-cut wooden sheets. It also comes with a wind-up rubber motor that can run up to 1m without batteries.
The Cruiser Motorcycle Building Kit 3D Wooden Puzzles are suitable for both adults and kids aged 14 and up and make great gifts for puzzle lovers and gearheads.
The kit is recommended for ages 14+ and makes a great gift for birthdays, Christmas/holidays, or other occasions.
The Recent Trending Google Gadgets
Listen to the articleTop Sa...
Listen to the articleArt Ga...
Listen to the articleBest T...
Listen to the articleMake L...
Listen to the articleGadget...
Creative and Fun Gadgets You Can Find on AmazonThis article will featu...
Top musically rewarding gadgets to get for yourself or a friend There are many musical gadgets to choose from, and they have advanced i...