Gadgets at Your Fingertips.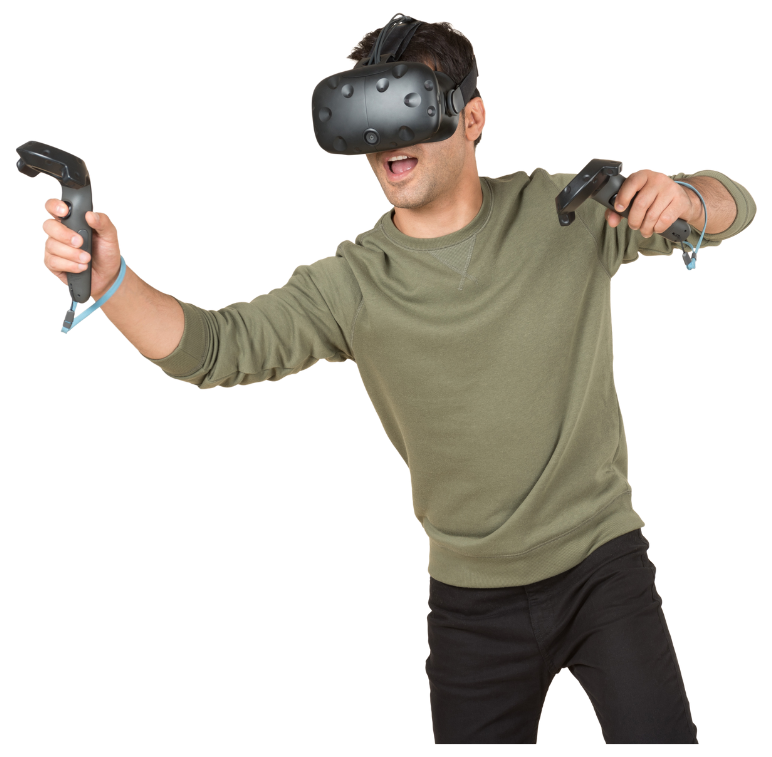 Fantastic Gifts for Men Women Who Have Everything: Tired of the same old gift ideas? Random mugs and other boring presents are a thing of the past! Our personalized gifts are perfect for any occasion; anniversaries, birthdays, Father's Day, Christmas, Stocking Stuffers, and Valentine's Day - they'll bring a smile to anyone's face. And, to top it off, all our cool gadgets come in a nice gift box with the words 'BEST GIFT FOR YOU' written on it.
All in One Tools: This 14-in-1 multitool features a heavy-duty mini claw hammer, Allen wrench, needle nose pliers, Phillips screwdrivers (PH1/PH2), wire cutter, serrated knife, screwdriver hole, slotted screwdriver (4.5mm), nail puller, steel file, bottle opener, knife, regular pliers, and slotted screwdriver, making it the perfect and essential toolset for Craftsmen and Women everywhere when working on home improvement, carpentry, and other DIY projects.
Portable Emergency Survival Tools: This multitool hammer survival gear tool kit is the perfect utility tool to have in your car for any emergency. Not only is it strong enough to shatter glass and cut rope, but it can also cut, pry, hammer a nail, twist screws, open fire hydrants, and saw wood. Buyers have called it a "must-have EDC multi tool" and "a cool gadget for men" - making it an ideal gift for dad.
Camping Essential Accessories and Gadgets: This camping multi-tool gear kit is perfect for outdoor activities such as camping, hunting, hiking, exploring, and adventure. It comes with a belt clip pouch, pocket kit, and is crafted from premium stainless steel for durability and rust resistance. Easily foldable into a grip, it's easy to hold and fits perfectly in a pocket, making it ideal for everyday carry and reducing load. It's the perfect tool to meet your needs indoors and outdoors.
Satisfactory Service: At all times, we strive to provide quality products and customer satisfaction. Should you find that the camping accessories hammer multi-tool fails to meet your expectations, please don't hesitate to reach out to us and we will do our utmost to guarantee your satisfaction.
With Govee's RGBIC Color, you have the power to create whatever your imagination desires. You can customize each part of the floor lamp according to your needs and preferences, such as nature and emotions. On top of that, it is the perfect way to add some festivity to Mother's Day decorations with its multicolor effects!

Keep your LED floor lamp in check with Smart Control. Just use your voice commands through Alexa and Google Assistant. With the Govee Home App, you can create a variety of lovely dynamic scenes like Cheerful & Romantic, or design a custom Mother's Day decor.

Enhance your next film night or get-together with our stylish floor lamps for the living room. Please note, an old (55.5 inches) or new (53.7 inches) version will be sent at random.

The floor lamp is equipped with 16 million different colors and 58 dynamic scene modes, providing an amazing lighting experience. You can choose the one that suits you or use it to decorate your home around Mother's Day. It only supports 2.4 GHz WiFi connectivity.

This standing floor lamp is great for multiple uses - be it sprucing up your gaming room, or living room or adding some personalized lighting to your Mother's Day decorations. It is lightweight and can be conveniently moved around the house due to its unique shape & design.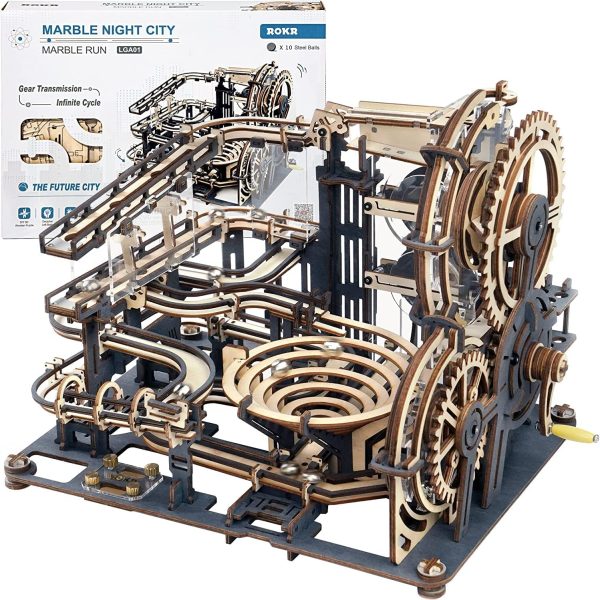 Social interaction: Many 3D puzzles are designed to be completed by multiple people working together, which can provide an opportunity for social interaction and teamwork. This can help adults develop better communication skills, learn to collaborate and build strong relationships with others.
Sense of accomplishment: Completing a 3D puzzle can provide a sense of accomplishment and boost self-esteem. This can make adults feel more confident and empowered, which can lead to better social skills and interactions with others.
Stress relief: The process of assembling a puzzle can be calming and meditative, which can help to reduce stress and promote relaxation. This can make adults feel more at ease in social situations, leading to better social interactions.
The design of the tool can impact its functionality and ease of use.
A hammer multi-tool is an essential item for survival and outdoor activities. It is a versatile tool that can be used for various purposes, including camping, hiking, fishing, and home repairs.
A smaller and lighter tool is more appropriate for camping or outdoor activities where you need to carry the tool with you for an extended period.
The design and functionality of the tool can affect its ease of use and portability.
Hammer multi-tools are a genius design that has revolutionized the way people approach DIY projects and outdoor activities.
This corner lamp has a one-button operation with the help of a foot switch control. You can turn it on/off with one press and adjust its brightness with two presses. Even after you close it, the lamp will still remember your settings from before. It has a white Tyvek lampshade which is like paper but is waterproof, stain-proof, and easy to clean.

Installing a floor lamp in your bedroom or living room can be a great way to add an element of charm and intimacy. Its fabric shade, crafted from Tyvek material, emits soft and glare-free light, making it ideal for reading or studying as it is gentle on the eyes and does not cause fatigue.

This attractive standing lamp adds a touch of elegance to any room. The white floor lamp provides ambient lighting with two 12W bulbs. Its unique design enhances the look of the space, creating a cozy atmosphere that complements any decor.

Modern lamps have a lifetime of up to 50,000 hours at the right current and voltage, resulting in lower maintenance and replacement costs, thus saving money and energy. Additionally, they are compatible with Alexa bulbs and can be easily assembled in just five minutes without the need for any additional tools.

This dimmable floor lamp is made of Dupont Tyvek and stainless steel for enhanced stability and durability. Its light base makes it safe for children and provides great heat dissipation and light divergence performance.
Large Capacity: These toothbrush holders for bathrooms are incredibly spacious, with one tray, one storage compartment, and one drawer. You can store combs, toothbrushes, toothpaste, soap, and razors, as well as cosmetics and other bathroom accessories, allowing you to keep your bathroom countertop organized and neat.
Multifunction: This toothbrush holder with an automatic toothpaste dispenser makes it easy to squeeze out just the right amount of toothpaste, eliminating waste. It also comes with three magnetic mouthwash cups with an upside-down drain, making them both dust-proof and waterproof. It can hold up to six toothbrushes, making it perfect for the whole family
Easy to Install: No drilling required - wall-mounted installation won't damage the wall. Simply clean the wall and press the adhesive strip to the wall, allowing it to bond for two hours. After that, your toothbrush holder is ready to be hung.
Durable: Our patented non-marking adhesive strip provides an excellent caulking effect, ensuring a strong bond to any surface - metal, wood, mirror, ceramic tile, or marble - even in humid environments. For uneven walls, painted walls, or walls with wallpaper, nails are provided to reinforce the mounting. This versatile design makes our toothbrush holders a perfect solution for any home.
Easy to Use: This electric toothbrush holder and toothpaste dispenser combo is designed with holes at the bottom for draining water stains and to keep it ventilated and dry. It can be disassembled for convenient direct flushing with water, and is suitable for all toothpaste with a hole diameter of 0.47 inches or less.
78 air outlets: A novel neck fan that can send the wind without waving your hands by simply placing it on your neck. Designed without wings, it can be used safely by children and the elderly. With 78 air outlets around the neck, it can be used for the entire face around, which products enough air to keep you cool always. It is also ideal as a companion for working in hot weather.
Hands-free design & fashionable: The hand-free neck fan was designed for convenience and style, allowing you to stay cool in hot weather without using your hands. Plus, its fashionable appearance ensures you look your best wherever you go.
4-16 running hours & 3 speeds: 4000mAh large capacity batteries offer duration from 4 to 16 hours of use, depending on the speed selected. You can adjust the fan speed by pressing the power button repeatedly.
Low noise design & comfortable: Outfitted with a modified motor, the wearable neck fan generates noise levels of at least 25 dB, allowing for a personal breathing experience. Constructed with Eco-friendly ABS and silicone, this hands-free neckband fan is not only soft and durable, but also whisper quiet.
Compact Design: Personal neck fans weigh just 9.1OZ, providing an ultra-light feel with less strain on the neck. There's no need to worry about hair getting caught on the fan blades while using it.
The Recent Trending Google Gadgets
Listen to the articleTop Sa...
Listen to the articleArt Ga...
Listen to the articleBest T...
Listen to the articleMake L...
Listen to the articleGadget...
Introduction to the TikTok and Amazon shopping trend
The Importance of Music in Daily Life