The Best Cleaning Gadgets on the Market for People Who Hate Cleaning
Cleaning Gadgets That Makes Tidying Up a Breeze
Some brilliant gadgets and accessories on the market can make cleaning easier and more enjoyable. These products can help you get your cleaning done quickly and efficiently, from robotic vacuums to clever storage solutions. So, if you hate cleaning, check out these helpful tools!
Rubbermaid Reveal Power Scrubber
$25.55
The Rubbermaid Scrub Brush is a cleaning gadget quickly becoming a favorite among people who hate cleaning. The oscillating head on this scrub brush moves 60 times per second, meaning it does all the scrubbing for you faster than you can do yourself. This makes it perfect for tackling those tough jobs and surfaces that are normally difficult to clean.
It is an impressive handheld cleaning device that makes it easy to clean hard-to-reach places. It has a triangular head that fits into tight spaces, and its rubber bristles quickly remove dirt, dust, and grime. It comes with a power brush that you can use to clean your floors, walls, ceilings, and just about anything else. Plus, the brush attachment is dishwasher-safe, so you can easily clean it when you're done using it.
Get it here.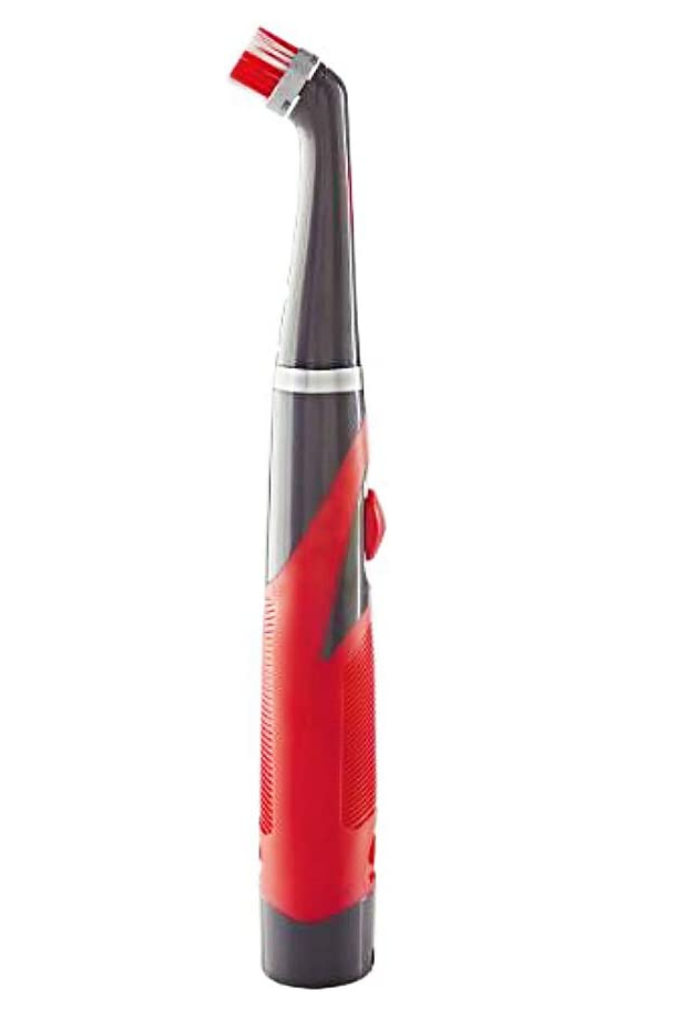 Casabella Blinds Cleaner
$14.02
Cleaning blinds can be a daunting task, but these types of cleaning gadgets from Casabella makes it much simpler. It attaches to your vacuum and cleans the blinds quickly and easily. This is just one of many cleaning gadgets on the market that makes cleaning less hassle.
Window blinds can be a hassle to clean, but not with the Casabella Blinds Cleaner. This dual-ended brush has a microfiber finger on one end that easily grabs the dust between your blinds, and the other has a long handle for reaching high places. Plus, the fingers can be removed and thrown in the wash to be used repeatedly.
The Casabella Blinds Cleaner is a great tool to clean the blinds in your house without taking them down. The brush on the other side cleans the grooves at the base of your window, where grime always lingers.
Get it here.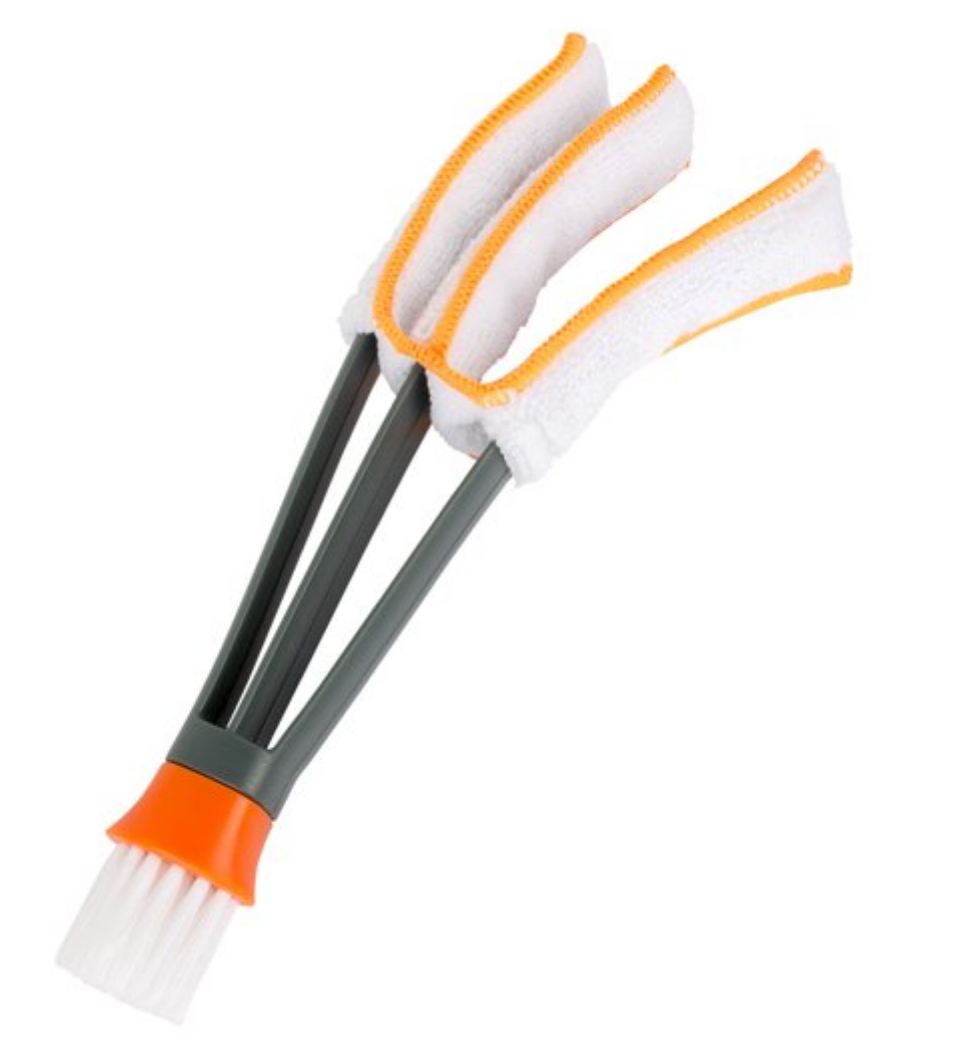 Cat Litter Trapper Mat
$35
This Cat Litter Trapper Mat is the perfect solution for anyone who hates cleaning up cat litter. The mat traps the litter, so it doesn't scatter all over the floor and makes cleaning up a breeze.
So, if you're looking for an easy way to clean up litter, take a look at the Cat Litter Trapper Mat. This soft mat traps litter from your cat's paws as they walk across it and excess litter from their box. That means less mess for you to clean up!
It is one of the best cleaning gadgets on the market. It is easy to use- you place it under your cat's litter box, and the mess stays on the mat. You can even hose it off for larger messes if needed.
Get it here.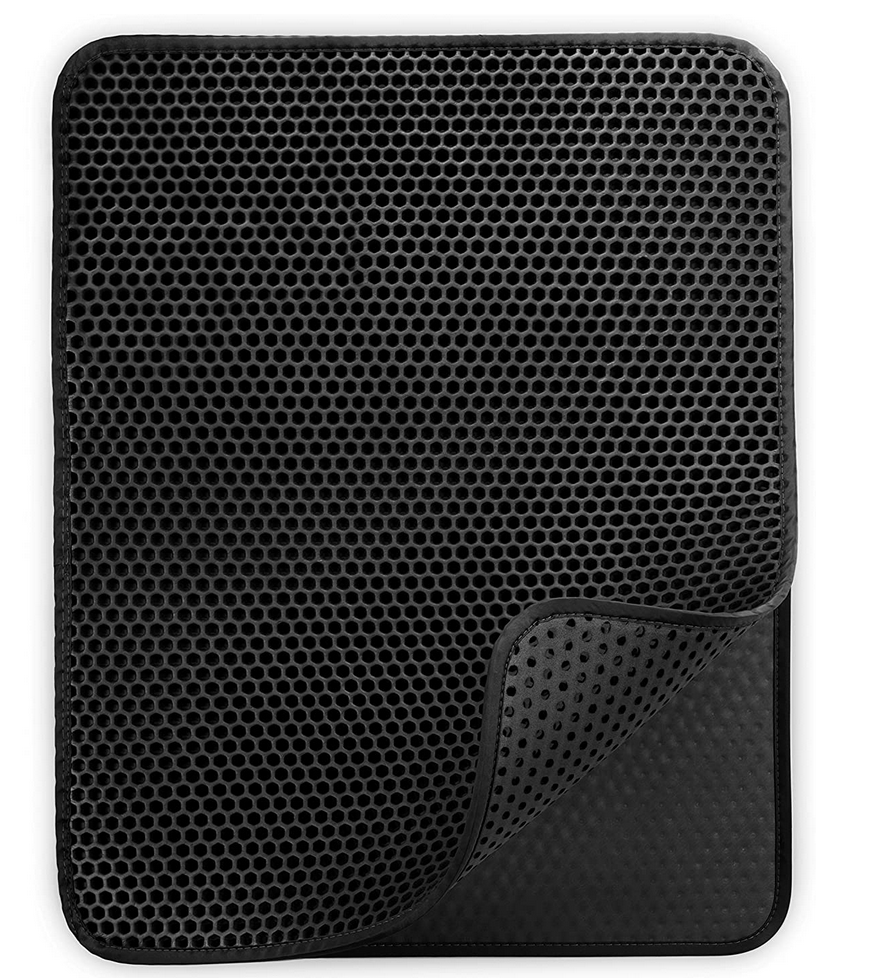 OXO Furlifter Furniture Brush Lint Roller
$20
The OXO Furlifter Furniture Brush Lint Roller is a great tool for anyone who hates cleaning. It is a lint brush with superpowers, as it can easily remove dirt, dust, and pet hair from furniture and other surfaces.
If you're like most people, then you probably hate cleaning. And if you have a pet, then chances are that they shed, which makes cleaning even more daunting. But don't worry, we've got you covered! Check out our list of the best cleaning gadgets on the market and say goodbye to dirt and fur forever. Our top pick? The OXO Furlifter Furniture Brush Lint Roller. This magical brush automatically cleans fur off your furniture, sofas, chairs, rugs, and bedding with ease. It's the perfect tool for pet owners or anyone who hates cleaning!
The Furlifter is an amazing cleaning gadget that has a lot of functions. It easily removes fur from furniture, pet beds, and curtains. The base easily removes the fur and makes it simple to store anywhere.
Get it here.

Bottle Bright Water Bottle Cleaning Tablets
$39 (Pack of 78)
Bottle Bright is a tablet inserted into a water bottle and cleans the bottle. It is an all-natural product, and it requires no scrubbing. It removes stubborn stains and odors from your favorite everyday water bottles and coffee mugs.
It is a great option for those who want to clean their water bottles and other hard-to-clean items without using harsh chemicals. The biodegradable, chlorine-free, and environmentally-safe tablets work on stainless steel bottles and mugs, hydration reservoirs, coolers, and other hard-to-clean plastic containers and bottles.
Get it here.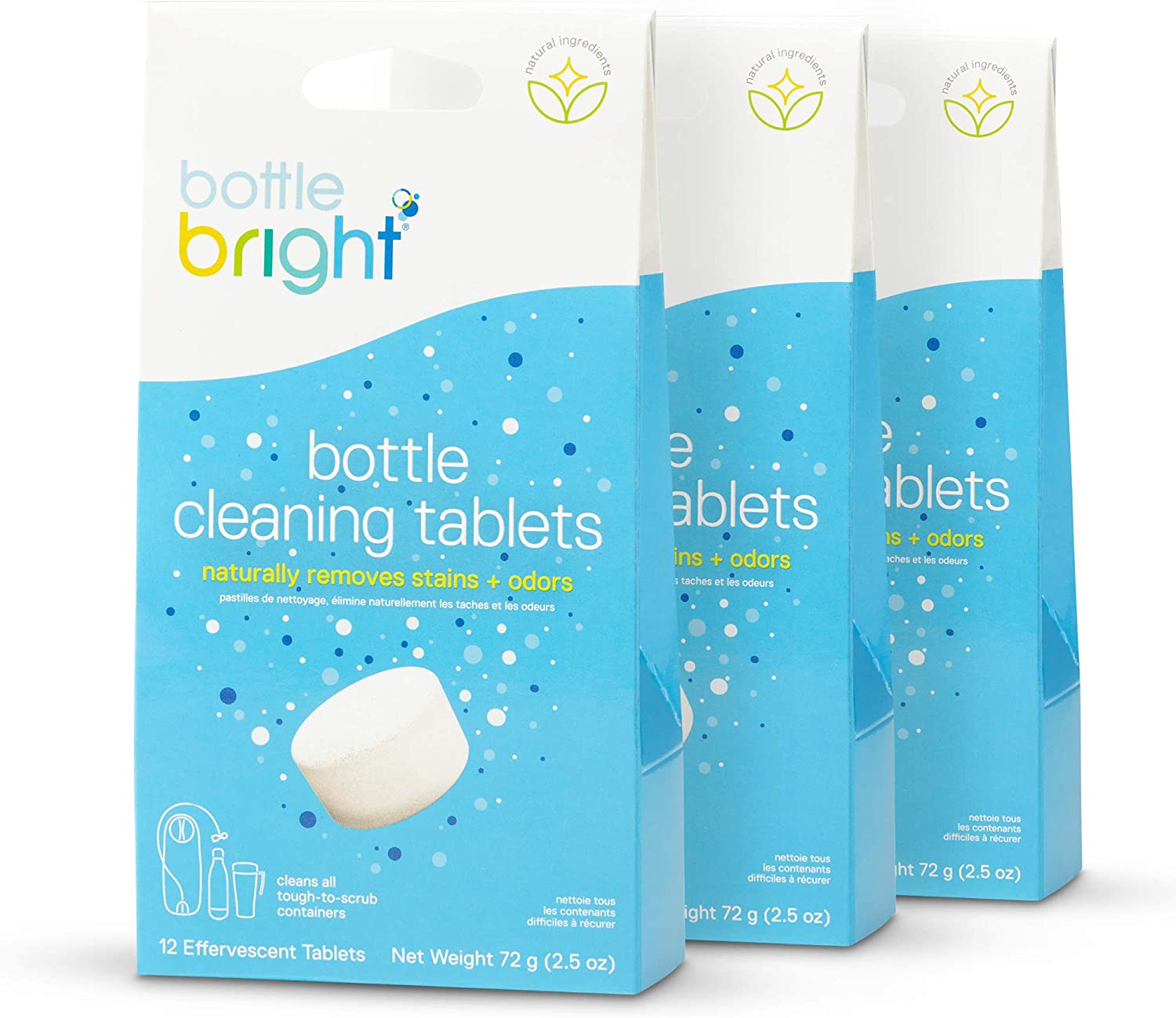 Angry Mama Microwave Cleaner
$9.59
The Angry Mama Microwave Cleaner is one of the best cleaning gadgets. It is simple to use- fill it with water and vinegar and place it in the microwave. In seven minutes, your microwave will be clean!
You can use it with lemon juice for a fresh smell, and it has hundreds of five-star reviews on Amazon. The steam will loosen up all the gunk and grime — and afterward, wipe with a towel. No scrubbing is required!
It has quickly become popular du