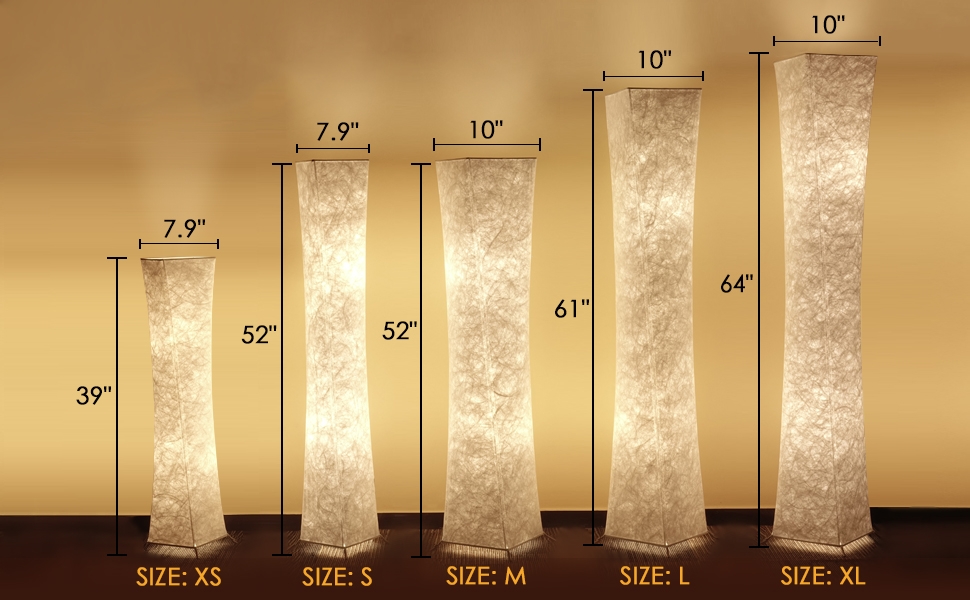 64 inches dimmable floor lamp
A cozy and inviting ambiance
Dimmed lighting can create a cozy, inviting atmosphere that is perfect for an intimate gathering. This soft ambiance also adds a sweet touch to the atmosphere.
Our products are designed to fit in seamlessly with both modern and traditional decor styles.
Simple and elegant, this standing lamp quietly complements your room with its special appearance.
Dimmable bulbs
You can easily alter the brightness of the lamp to create a beautiful lighting effect in your home. It is sure to bring out your house decorations in a spectacular manner.
A unique design
The Lamp is a distinct type of lighting fixture which stands out from the traditional arc lamp or Torchiere. Its design is in the shape of a square column and has an attractive texture when illuminated.
Without glare and diffuse
The floor lamp is a great alternative to the usual LED floor lamps. It emits a soft light and helps reduce glare while diffusing it evenly in the room.
Notes:
1. Please make sure the floor lamp's accessories are complete.
2. For the assembly of the lamp, please follow the instructions provided carefully step-by-step.
3. After the lampshade is put together, you may notice some minor wrinkles on its surface. However, these usually disappear within a few days after it has been placed in its intended area.
4. If the floor lamp doesn't seem stable after assembling, it's best to review the steps mentioned in the instruction manual. Make sure all components are connected properly and securely for a successful setup.
5. Once the poles have been put together, they may bend slightly but this will not affect the performance.