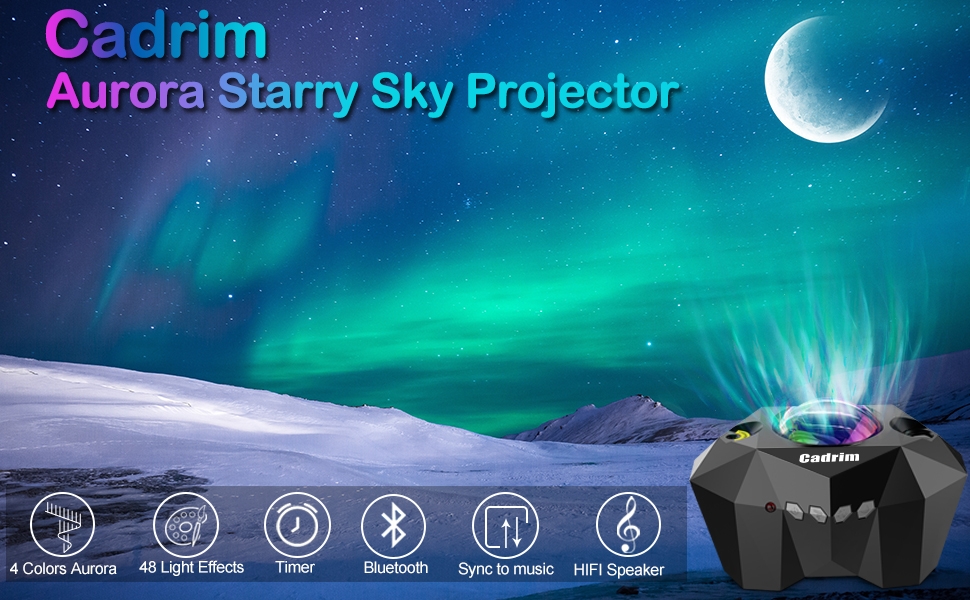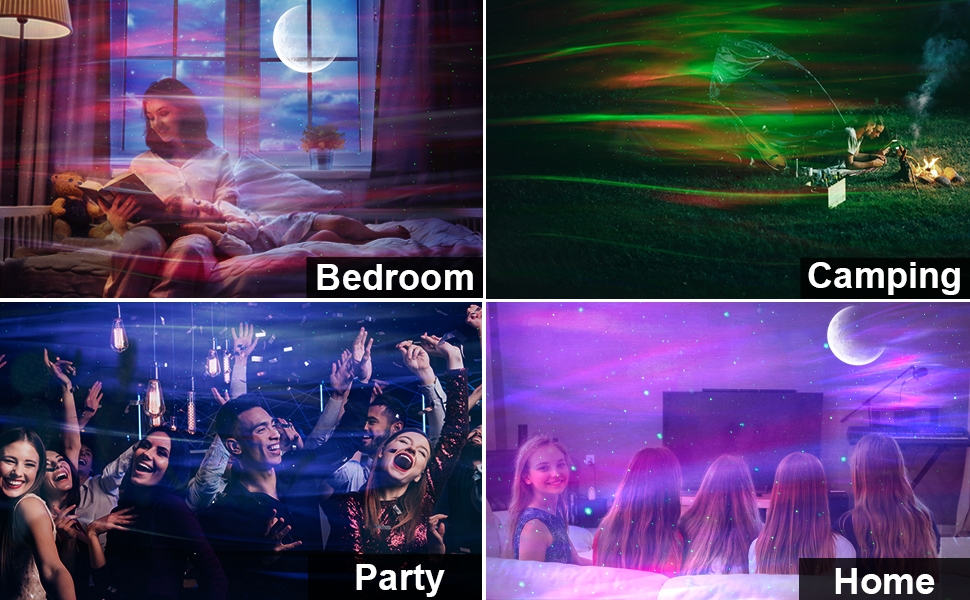 Aurora Galaxy Sky Projector Laser Star Projector with Built-In Bluetooth Speaker and Remote, Multi-Color RGB LED Nebula Cloud
Having a television in your living room can make a huge difference to the aesthetics of the area and add to your home's comfort.

Having a soft, glowing light in the room when it's dark can be incredibly calming and comforting. Children especially love this kind of atmosphere and it can be the perfect way to help them wind down before bedtime.

Illuminate your kid's bedroom with this stunning starlight projector! It soothes and relaxes them, making it easier for babies to drift off into a peaceful sleep. An ideal addition to any child's bedroom decor.

This single package offers a plethora of entertainment and relaxation options – from creating a peaceful atmosphere to helping you wind down after a long day. It's perfect for yoga sessions, meditative mood lighting or just winding down before bedtime.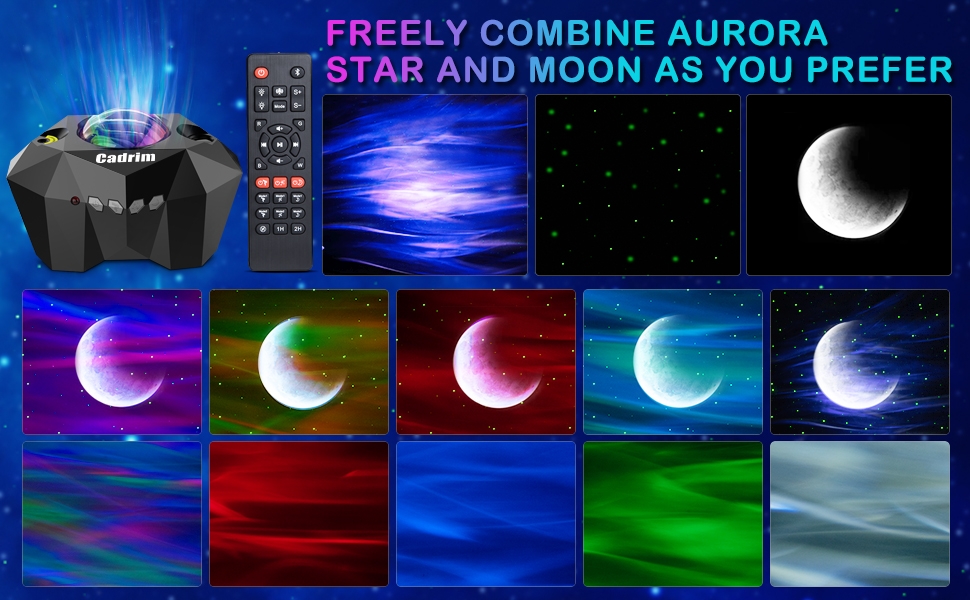 User-Friendly Design
The timer cycle setting of the projector helps save time and energy as it can be set to switch off after a period of 1 or 2 hours and turn on at the same time the following day.

This product is equipped with an automatic shutdown feature which will turn it off after operating for 4 hours at a stretch.

If the device is left connected to a power source, it will remember its settings and present them again when powered on. If it is disconnected from the power source, however, it will reset to its original factory defaults.

This versatile size makes it suitable for virtually any space in the bedroom or nursery. You can choose to mount it on the wall or project it up to the ceiling.

This moon projector is quite well-constructed, and can cover a large area from 215 to 861 sq ft depending on where it is placed. It has an impressive range and can effectively light up most of the room.
Specification

Total Power:7-10W

Single laser point: <1MW

LED power: laser 1*4W Moon1*3W

Power input: 100-240V AC50-60HZ USB DC 5V/2000mA

Working temperature: -4℉~104℉(-20℃~40℃)

Built-in Bluetooth Speaker Design

Built-in Bluetooth Speaker,you can connect your phone to the aurora starry projector to be a Bluetooth.

Aurora or laser stars would dance with music, and then you can immerse yourself in this beautiful atmosphere and your favorite music at the same time.

Package include

1 * Aurora Projector

1 * Remote

1 * USB Cable

1 * User Manual